We Make World-Class Lighting Products Delivered With
An Experience You Won't Find Anywhere Else
What World-Class Lighting Means To Us
At Brilled Lighting, world-class lighting means something special. It means never settling for good enough when it comes to designing our fixtures. It means we are improving daily to better serve our customers needs. It means that every light we produce in our factory is built with the highest quality chips and drivers on the market so that we can confidently offer our customers a 10-year warranty on the entire fixture.
An Experience You Won't Find Anywhere Else
The experience at Brilled Lighting is defined by the coming together of our quality in products with our detailed attention to caring for our partners and customers. We work closely with our in-house staff as well as every regional partner that sells our products to ensure that every customer and partner truly has an experience they won't find anywhere else.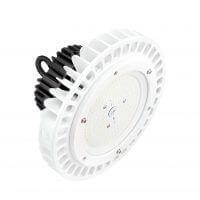 Why we don't have hundreds of products
At Brilled Lighting, we aren't trying to be everything to every customer. We focus on highbay commercial and industrial LED lighting solutions. This dedicated approach allows us to innovate and create great products at the best value in their class for our customers.
What Our Customers & Partners Have to Say
The product was perfect for an odd retrofit we needed to do. Brilled made it exactly as we needed and worked with us every step of the way.
Gordon
General electrician
Brilled Lighting has been the most helpful of any company I've had the pleasure of dealing with.
Bo Ashlin
GBD Supply
Looking For A Supplier That Shares Your Values?
Visit our Regional Partners Page or request more info below