We Make World-Class LED Lighting Products Delivered With
An Experience You Won't Find Anywhere Else
STICK IT TO THE MAN AND
FIGHT FOR THE LITTLE GUY
Whether you're big or small, the "man" has one time or another given you the shaft.  We don't think this is right and this is why we have created Brilled Lighting.  We aren't trying to be everything to everyone. We specialize in LED lighting products for commercial and industrial applications. We assemble these products at our own facility to make sure we take away all the headaches of sourcing so you can focus on growing your business.

We create quality processes to ensure our partners feel the quality of our products and services with every interaction.
To create new opportunities, new products, and better experiences to serve all of our partners and customers.
We Only Work
With The Best
We know a company is nothing without a strong team behind it.  We only work with people who are open to growth.  People who are open to new ideas and always looking for ways to improve.
This is where we at Brilled Lighting SHINE.  We believe a product's value comes from more than just the product itself. We go above and beyond to provide an amazing customer experience.
We partner with you, the best in the industry, and ensure we are all able to share in the success. We have a distributor program, regardless of size or lighting experience, that will help you succeed.
Looking for a New Supplier?
With us your time is worth more!
INTERESTED IN BUYING FACTORY DIRECT?

WANT TO STICK IT
TO THE MAN?
We Make World-Class LED Lighting Products Delivered With An Experience You Won't Find Anywhere Else 
Brilled Lighting was founded on the idea that we can make a difference in the lighting industry by creating world-class partnerships to solve the problems lighting and general contractors deal with every single day. As a manufacturer, we work closely with our regional partners to help shorten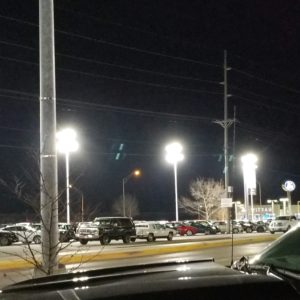 the supply chain and solve common industry problems with quality, consistency, communication, etc. Our regional partners are companies like general and electrical contractors, lighting distributors, ESCO's, construction supply companies, and the like. 
At Brilled Lighting, we have a combined 60 years of experience as engineers producing everything from automation to eye surgery components. We have applied this experience to our products in the LED Lighting industry to ensure we create world-class products that are built to last. 
We created Brilled Lighting initially to offer a retrofit product to general customers, but with the complications we continued to see our partners encountering, we knew we could do more to help alleviate their problems.  With our extensive experience in engineering and manufacturing, we opened our own facility overseas to manufacturer our commercial and industrial LED lighting products.
We have brought in all of our expertise in overseas manufacturing and paired that with USA offices for service, training, and support to be able to bring our customers an overseas price, with a USA feel. This means you don't have to settle for anything less than the best in products and experiences. If you're interested in becoming a regional partner with the Brilled Lighting or testing our products on a project, we would love to talk to you!
Brilled Lighting is committed to protecting your information. You can download complete details of our privacy policy here.