Meet The People That Help Us Deliver World-Class
LED Lighting Products And Experiences To Our Partners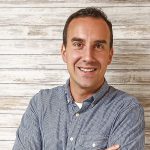 President / Founder
Joe Cullumber would be considered a serial entrepreneur.  He loves to observe the world, see where complications or inefficiencies occur and develop solutions to those short-comings.  His extensive overseas supply chain and manufacturing experience, not to mention his fluency in Chinese, makes manufacturing much smoother.  Joe loves spending time with his amazing wife and 4 kids, playing and coaching volleyball (go grizz!) and tinkering with the latest gadgets.  As proud member of the Sault Ste Marie Chippewa tribe, he has a love for people and he truly wants to make the world a better place.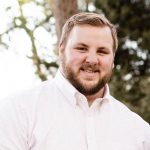 Director of Operations / Partner
Nate grew up working construction with family members and friends, but he always wanted to run his own business. Driven by efficiency in everything he does, Nate and Joe hit it off quickly when Nate started marketing for them in 2019 and since then Nate has taken over all day to day operations here at Brilled and partnered in the company. Nate puts family and God first in his life. He loves running the business remotely so he can spend time with his wife and 3 kids whenever possible. He's also an avid fisherman, washed up rock musician, and an all around great guy.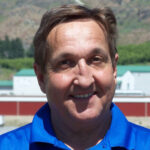 Northwest Territory Manager
Chris has a rich history in sales, lighting, electrical work, and business ownership. His unique background and skillset prepared him perfectly for his breakout role in helping Brilled Lighting build up a brand new Northwest Territory. Having worked on both sides of the fence, Chris understands the day to day challenges electrical contractors and ESCO's face and is extremely qualified to help them with creative solutions. His attention to detail and professionalism have made Chris extremely successful in his work as he is able to add immense value to each partner and customer who works with him. Outside of the office, Chris loves baseball, fishing, and appreciates a beautiful classic car.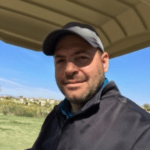 Southwest Territory Manager
Originally from Ohio, Matt has also lived in California and Arizona. He has been married 18+ years and has 2 fabulous children. He loves taking the family to national parks, coaching soccer, playing golf, and adding to his incredible steak knife collection (ask him about it)! Matt's lighting experience runs about 20 years deep with Hinkley Lighting, WAC Lighting and even a "fun brand" called Yosemite which also featured electric fireplaces and exotic fountains with LED accents. Living in Las Vegas has been an incredible experience, especially for someone who loves restaurants as much as Matt does, and the weather is almost always perfect. He is incredibly excited about running the southwest territory and helping Brilled grow in new areas.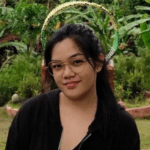 Southwest Territory Sales Assistant
MJ graduated with a BS in Chemical Engineering and started working at Brilled right after graduation. She loves her fish and loves to go camping and hiking or ride around on her motorcycle to unwind and de-stress. She has three fur babies, Chichi, Saber and Bravo. She loves being with Brilled because one of the company's foundational pieces is Family. Here at Brilled, family comes first no matter what.  It gives MJ the proper work-life balance that is essential for every employee. With Brilled, she has met awesome people that she greatly considers family and this family fights for the little guy and delivers amazing experiences.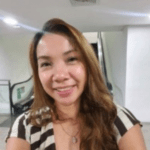 Bid Specialist / Philippines Team Manager/2022 MVP
With a great history in remote work and a high attention to detail, Grace has quickly become the lifeblood of our team here at Brilled. She wakes us up every morning with some great motivation on our team chat and takes care of all of our great team members in the Philippines, all while writing high level bids here in the US as well as internationally. Grace's superpower is her positive attitude and her work ethic. Like many of us here at Brilled, she takes what we do to heart and puts her whole self into her work. Outside of the office, she loves taking care of her husband and children, cycling, and running. We're pretty sure she could run circles around everyone else on our team!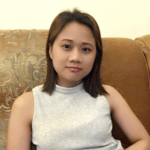 Bid Team
Ena is an electrical engineering graduate with experience in design for everything from switchgear to panelboards in the Philippines as well as in construction. She has brought her experience and expertise to our bid team and assists on specifying all sorts of projects. One of the things she loves about working at Brilled is the flexible work arrangement. She is able to accomplish all here work while working towards her own personal goals. Ena is generally quiet and reserved and spends a lot of time alone. She loves getting out in nature to relax and calm herself.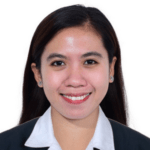 Accounting
Catherine is a CPA based in the Philippines and our accountant at Brilled Lighting. What she loves most about Brilled is that we give employees ownership of their positions by not micromanaging, thus creating more room for innovation and growth. She also loves the company culture; saying it's rare to find a company like Brilled where it really allots time for morning meetings and makes sure that everyone is motivated to start and finish daily tasks. In her free time, she spends time with family, especially playing with her little sister. Some of her other time goes to playing online mobile games, watching movies, and traveling with family and friends whenever possible.
Want A Better Customer Experience?
Let us show you what it's like working with brilled!