Luckily, high bay LED lights price is more affordable now than ever. Installing them will help you in saving energy and in brightening the space. So many people understand the benefits of using LED and are slowly shifting to it.
People prefer LED luminaries over other traditional lights that are available in the market for all the right reasons.
What Exactly Is High Bay Lighting
The benefits that you get to enjoy depends a lot on how you are going to arrange these lights. High bay lights are designed for spaces that have high ceilings, usually high bay would mean over 10 feet. Since they are quite powerful, they will produce long illumination that covers a vast area and long distances.
These lights are great for ceilings that are 30 to 50 or even 100 feet in height. Now, this is the key reason why a lot of industries, manufacturing units, and warehouses are installing these lights.
Space Between Two Lights
If you are planning to install the high bay light fixtures for your factory, warehouse, or manufacturing unit, that's excellent. Here are some things that you must consider:
Ceiling Height Is 15-19 Feet: It is wise to install them around 10 to 12 feet apart if you want the premises to look bright. If you want normal lighting, you can maintain the space between the lights to around 14 feet. The further these lights are, the more spread there will be in the light. Make sure you follow IES guidelines on light levels for your particular space, this is best for workplace safety.
Ceiling Height Is 20-29 Feet: Consider spacing the distance between two lights around 18 to 20 feet if this is the ceiling height. Buy LED high bay lights that are powerful since the height is high. If the spacing is more than 20 feet, it is also wise to consider using a wider beam angle.
Ceiling Height is 30 Feet and Higher: Consider placing the light fixtures at least 20 feet apart if you want to get bright light. But if you prefer normal lighting, you must place them at least 25 feet apart.
If you want to get sufficient and bright light, always consider installing high bay LEDs that are high enough wattage to be appropriate for the space. Since the high bay LED lights price is now affordable, you are not going to spend much.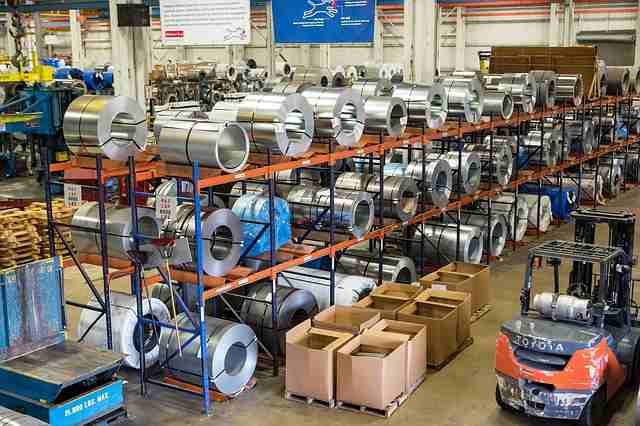 Proper Arrangement of the Lights Is Crucial
The key reason why one must take care when arranging the lights in a factory or a warehouse is that they want to increase visibility. There are fewer accidents and safety issues when you take care of this aspect. Hence, take some time to research and place the best high bay LEDs.
The Lighting Method
Pick a lighting method that is right for you from the top three options:
• Hybrid Lighting
• General Lighting
• Local Lighting
Pick the Best Lamp
Lastly, choose the right luminaire after checking all the available options. Here are some things that should be of concern when picking a luminaire:
• Safe to use
• Waterproof
• Maintaining It is not difficult
• LED explosion-proof
• Dustproof
Since it can be confusing, consult with industry experts to learn more about the high bay lights. They can provide you with all the necessary information that will help you in making the right choice.