You might have noticed a lot of people install new LED flat panel 2×4 lights and felt inspired to look into them yourself. LED lights can help save 45% or more energy when you install them. In fact, our average installation saves our customers closer to 60% of their lighting costs. Now, this is not a small number if you look at the amount of money that you are going to save by doing this. 
The best part about LED lights is that they come in various sizes. LED flat panel 2×2 is also popular. Many people do not have a clue of where to begin their journey to LED. Here is a guide that will assist you in this endeavor. 
Handpick the Right Color Temperature 
Color temperature is the most important and crucial aspect that you cannot skip. Take time to pick the right light fixture for your workspace, depending on the area where you are going to install the light. For example, for a conference room, it is wise to get a light panel that can emit 4000K bright light. 
Daylight 5000K bright light, is also excellent and is becoming very popular for many spaces. Do not forget that the higher the color temperature on the panel the brighter the white light is going to be. 3000K will be a more yellow light compared to 3500K or 4000K. It is wise to test several options before making your final decision if you are new to LED.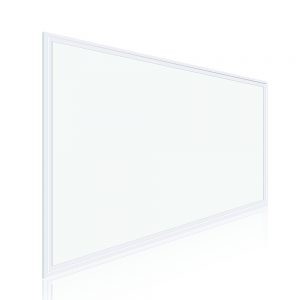 Type of Installation – LED Flat Panel 2×4,2×2
Now, this is another thing that you must check. You can pick any of these options to install the LED flat panels:
Surface Mount the panels

Use Drop-in Ceiling

Flush Mount the lighting
You must understand this aspect before ordering to ensure your order the right product for your installation needs. Speak with the supplier to get some insights or ideas. They can be an excellent resource as they might have done a lot of projects in the past. 
Dimmable Panels Are Right
When you are picking LED flat panel 2×2 or panels of any other size, do not forget this aspect. It is wise to get LED dimmable lights. They are quite beneficial when you compare with its alternatives you find in the market. Depending on your mood, you can adjust the brightness accordingly. It is the best option that you have. You get this flexibility from LED flat panel lights. 
Change the Color As Per Your Desire
A lot of manufacturers that sell LED flat panel 2×4, 2×2, or any other size are offering these days, color-changing LEDs. You can switch these lights from 3000K to 5000K, which is fantastic. If you use traditional or outdated lighting, you cannot enjoy this sweet benefit. LED flat panels are quite flexible. Of course, this is a new feature that you find in the market and it will be a little more expensive than basic flat panels, but it is well worth the additional cost if you want to have the flexibility to adjust colors. 
Check the Certificates
Lastly, it is necessary for you to verify the certificates of lighting products that you are planning to install. It will help you realize how much energy rebates you might get for upgrading to LED. 
These are some steps that you must take when you are planning to upgrade to LED flat panel lights.